"An ounce of prevention is worth a pound of cure."
We're revolutionizing the way veterinary medicine is provided in our community. We believe in developing customized treatment plans that you and your pet's doctor will plan out together based on your individual needs.
We're proud to have found a way to meld affordable care with state-of-the-art medicine and surgery.
Our wellness exams are the key to catching problems before they become life threatening.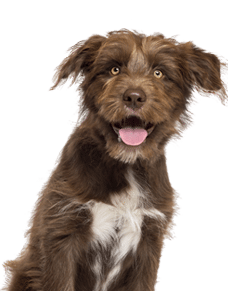 These exams include a complete physical exam to check for common health problems and concerns.  At The Country Veterinary Hospital we understand every pet is different. Different breeds, ages, and lifestyles come with their own unique challenges and concerns when it comes to your pet's health. Not all routine care plans work for every pet. Make an appointment today to start your pet's individual preventative health plan!
CUSTOM EXAM
Each exam is customized to your pet's breed and age so we can make sure your pet is growing up happy and healthy.
1 ON 1 MEETINGS
During a wellness exam you'll also have the opportunity to sit down and speak with your doctor one on one.
PET'S HEALTH & LIFESTYLE
We'll check in and ask about your pet's health and lifestyle, and answer any questions you may have regarding feeding, behavioral changes, or any other concerns you've had since your last visit.
PREVENTIVE CARE PLAN
Together we'll develop a preventative care plan based on your pet's current health and risk assessment.
We aim to provide a lifetime of wellness for your pet
From puppy and kitten check-ups all the way through senior care, taking a proactive approach to your pet's life ensures a long, healthy, and active life. Minor issues caught early never have the opportunity to turn into life threatening conditions, which is why preventative care is so important to the health of your dog or cat. Take the first step in your pet's continued health. Give us a call to make an appointment today.
PREVENTIVE CARE
Take the first step in your pet's continued health.
Schedule an appointment today for wellness checks, vaccinations, dental cleanings, and puppy, kitten, or senior checkups. We'll assess your pet's health and together we'll develop a customized treatment and wellness plan based on your pet's needs.
ANNUAL EXAMS

Just like your own yearly physical, scheduling your pet for an annual exam can help us spot potential problems before they become more serious and ensure your pet stays healthy and happy.

DENTAL CLEANINGS

Keeping your pet's teeth clean can prevent infections, trouble eating, and help to keep bad breath at bay!

BEHAVIOR ANALYSIS

If your dog or cat is showing sudden signs of aggression, lethargy, or they just aren't themselves anymore, it may be an indicator of possible issues.

DIET

Obesity in cats and dogs is more serious than it is for humans. We'll discuss your pet's weight and work with you to develop a feeding plan to fit their lifestyle.

BODY CONDITION

Every breed is different. We'll assess your pet's physical health and provide expert recommendations to keep them in top condition.

PUPPY & KITTEN WELLNESS

A healthy lifestyle starts early! Bring your new puppy or kitten in for their first checkup and together we'll start them on their journey toward a long and happy life!

SENIOR WELLNESS

Make your pet's golden years the best they can be. Our senior wellness exams are tailored toward the specific concerns of older dogs and cats.