Preparing for Your Appointment
Our first priority is to provide our patients with the medical and emotional care they need. We want both you and your pet to feel comfortable while under our care, which is why preparing for your appointment is important.
We may ask you to take a sample collection before your visit to make things easier during your appointment. One of our nurses will be happy to speak with you to explain what samples may be needed at your visit and how to collect and transport them to us.
WHAT IF MY PET EXPERIENCES ANXIETY AT THE VET?
Have veterinary visits been a source of stress for you and your pet in the past? Fear and stress can make your pet's visit an unpleasant experience and may even discourage you from setting an appointment.
If your pet is nervous when visiting the vet, just let us know! We offer an entire line of emotional support products to help calm and comfort your cat or dog. Call us today to make a plan prior to your pet's appointment and we'll take steps to make your pet's visit a happy one!
Does your pet have special needs?
Would you like assistance getting your pet from the car? We're here to help! Let us know what we can do to make your visit as comfortable as possible.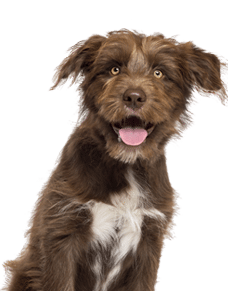 IS THERE ANYTHING ELSE I SHOULD KNOW BEFORE MY APPOINTMENT?
Please note that payment is due at the time of services. We are more than happy to prepare a written estimate ahead of time so that there are no surprises when you arrive.
ON A LIMITED BUDGET? NO PROBLEM.
We work closely with Care Credit Financial Services and will be happy to walk you through the process. Give us a call for more information!
We are more than happy to see emergency cases during business hours. We are equipped with the technology and ability to handle almost any emergency cases.