WELCOME TO
THE COUNTRY VETERINARY HOSPITAL!
We're so glad you're taking the first step toward ensuring that your pet receives the very best healthcare available. We hope that you'll join thousands of other pet owners in our area and become a part of the Country Veterinary Hospital family. We pride ourselves in our customer service and our ability to provide individualized care to our patients and their families. If you have any questions or concerns you'd like to discuss with us, give us a call or even better, stop by to talk to a member of our care team!
Taking care of your pet's health is the first step toward a long and happy life. We look forward to getting started! Call us today at 336.936.9101 to set up your first visit.
What can I expect during my first visit?
Plan to arrive early

Please plan to arrive 10 minutes early to give yourself plenty of time to fill out new patient information forms and discuss any questions you have with a team member. If it's possible, have your pet's medical and vaccination records ready. This can speed up the process.

During your visit

You'll have plenty of time to talk with your pet's doctor while they perform a thorough physical exam in one of our comfortable exam rooms. We'll review all previous medical and routine care history, discuss recommendations, and determine a health care plan for your pet moving forward.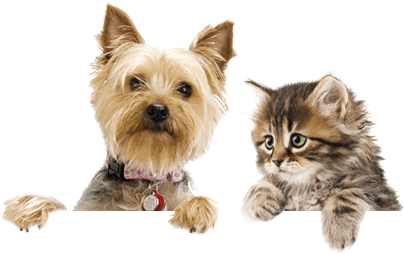 Ready to join The Country Veterinary Hospital Family?