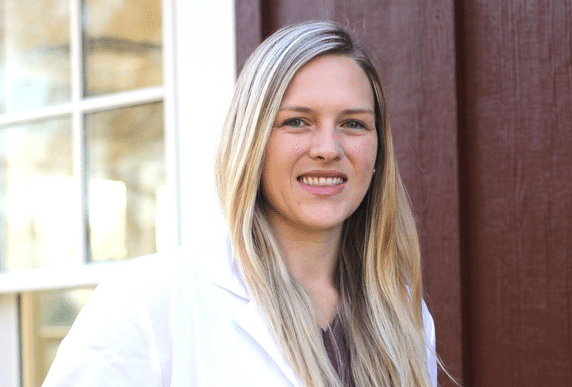 I grew up in a small town outside of Columbia, SC where I was raised around all animals from horses to cats to hamsters. I always wanted to be an advocate for them and contribute to the profession of veterinary medicine. I received my Bachelors in Science from the University of South Carolina at Aiken, then attended the University of Tennessee where I earned my doctorate of Veterinary Medicine.
I like being able to bring calm to the chaos, which is why I specialize in emergency medicine and surgery. I spent a year in emergency medicine before deciding to pursue general practice so I could follow through with my sweet patients and clients.


PATIENT CARE
My passion is working with geriatric patients and helping make their golden years pain-free and happy, as well as advocating for so-called "bully" breeds.

HEALTH & WELL-BEING
I enjoy communicating with owners to better help them understand their pet's problems and how to treat them.

HOBBIES
When I'm not working, I love hiking with my husband and our two dogs, Floyd and Molly, playing soccer, or doing anything outdoors!