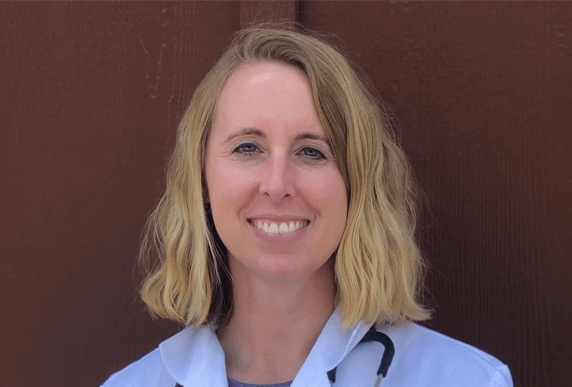 I was raised in a military family and attended Virginia Tech for my undergraduate work in Biology.  I immediately went into veterinary school after my senior year and attended Virginia-Maryland Regional College of Veterinary Medicine until 2008.  My passion for veterinary medicine came from working with livestock animals on my uncle's farm and being outdoors most of my life (camping, fishing, etc.).  We moved from southwest Virginia to the Winston area a few years ago and have very much enjoyed life below the mountain!
I have one dog named Gus who is the best dog I have ever had.  He faces some challenges with arthritis and allergies as he is aging, but he is doing great and is full of love everyday!  Our family highly supports rescue animals, and we will always have "muts" like Gus!

PATIENT CARE
I love sweet puppies/kittens as much as I love my senior patients. It is wonderful to be the "other" family doctor and get to know the entire family raising the pet. I enjoy the challenge of soft tissue surgery and complicated medical cases.

HEALTH & WELL-BEING
I am a very strong proponent of preventative medicine. I support any vaccines, lab work screenings, supplements, diet changes, etc. that will help keep my patients healthy before any serious issues/diseases occur.

HOBBIES
You can always find me outdoors when I am not in the clinic. I enjoy gardening, hiking, camping, and swimming with my husband, son, and Gus.